Now don't roll your eyes… with Cadets you'll get out of it what you put into it.  
The more time you put in, the more you will learn, progress, and achieve!
Parade nights are about training, while operations and exercises are a chance to test your skills.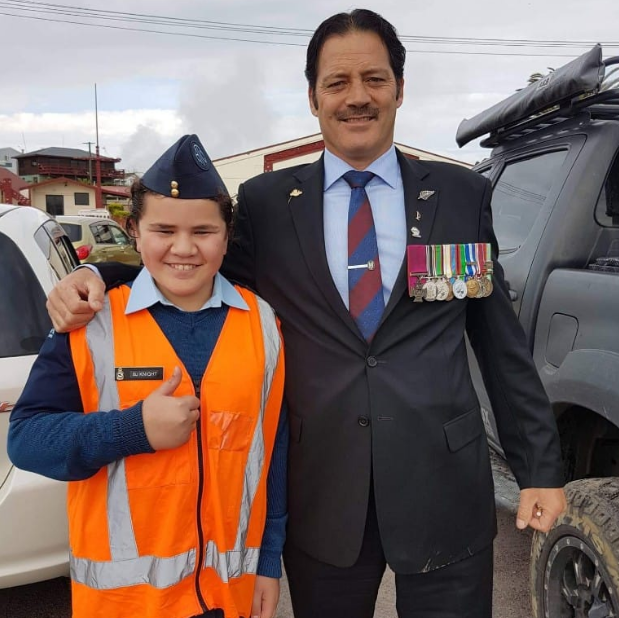 The following is a list of skills, interests, knowledge and plain fun you can encounter when you are part of 29 Rotorua Squadron ATC. Not all of this will happen in your first year, nor will everything happen every year. New cadets need to be trained with the right knowledge and skills before some of these activities can be participated in.
First aid
Search and rescue
Survival skills
Weapons safety
River crossings
White water rafting
Target shooting
Aircraft controls
Helicopter controls
Canoeing
Swimming
Bowling
Gliding
Powered flight
Navigation
Team work
Discipline
Parade work
Tramping
Camping
Cooking
Climbing
Abseiling
Anzac Dawn Service
Anzac Service
Armistice Day
Battle of Britain Commemoration Service
Poppy Day
Walking Festival flag bearing
War grave cleaning
Every Wednesday night during school terms, cadets meet at the unit for a "Parade night".  This generally is split into 3 parts.  First you form up on parade, and there is an inspection of your uniform and how you are presented.  There are standards of dress and personal presentation that are needed to be a cadet.
This is followed by the first of two education-focused sessions.  Education is part of learning the information needed to progress through Cadets and earn promotions to higher ranks. 
Sometimes the Parade nights are off-site.  Examples may include visiting a hangar at the airport to learn about helicopters, or visiting a fire station to learn about fire fighting and safety.
Some parade nights, frequently the last one of each school term, are social nights where the squadron might go bowling, play laser-strike, or go rock climbing.