Below you'll find most of the questions (and their answers) that we have encountered from parents.
If your specific question isn't listed, please come see us in person on any parade night (Wednesday's 18:30 at 23 Geddes Road), or use any of the methods on the Contact Page to reach us.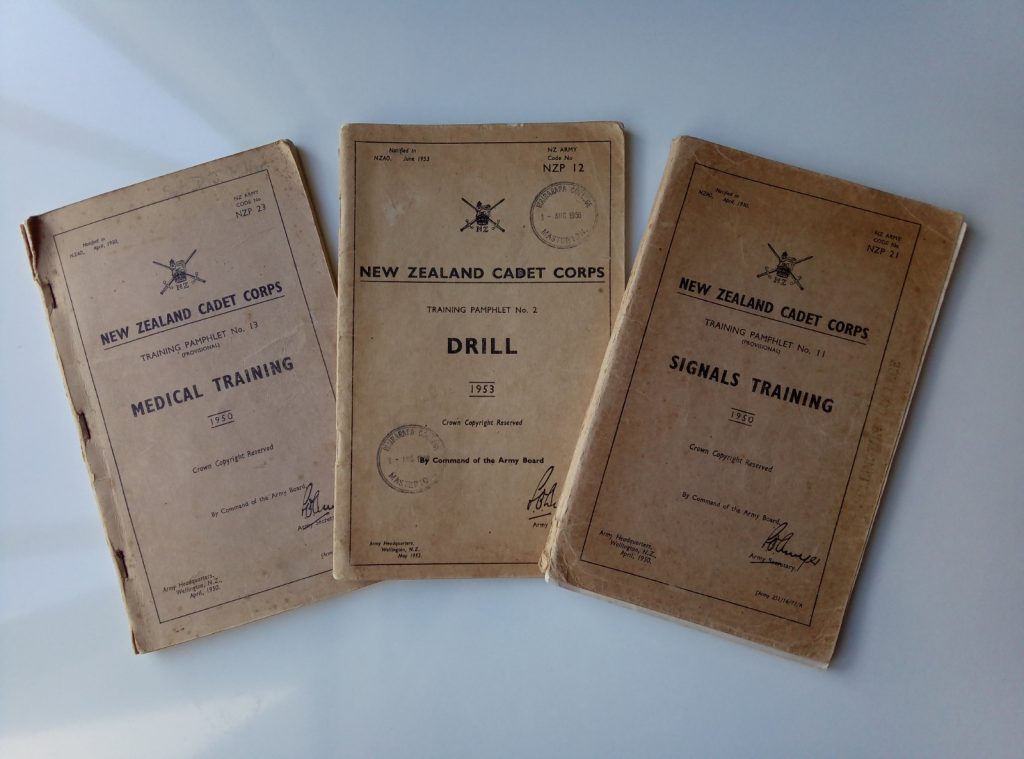 Where are you?
– Our unit headquarters is located at 23 Geddes Road, Koutu, Rotorua. That's the street behind Big Save Furniture on Lake Road. Click here to be directed to a map.
When are the meetings?
– Cadets regularly meet every Wednesday night from 6pm to 9pm at the unit headquarters during school terms. Cadets also have scheduled outings (exercises, operations). You will be informed when they are happening, and with very few exceptions, they are optional to attend.
How much does it cost?
– Term fees are $60 per term. There is a onetime $35 enrollment fee to part-cover personalised uniform items. Discounts are available if paying annually and if you have more than one child attend 29 Squadron. Activities throughout the year can attract fees due to activity costs. These are not mandatory. Opportunities to fundraise for cadet's activity expenses are available throughout the year.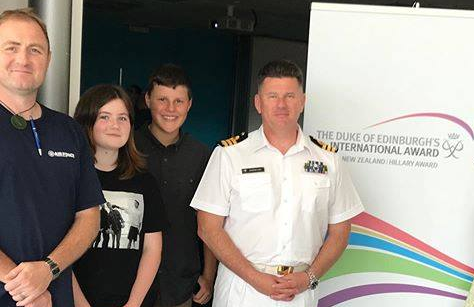 Does this mean my child will join the Air Force? (Or: Navy, Army)
– No. Cadets is a civilian organisation. It does enjoy support from the New Zealand Defence Force but there is no expectation for your child to join the NZDF. That said, approximately one in five cadets choose to make the NZDF their next step in their careers. Also, just because they join 29 Squadron doesn't mean they can only join the Air Force. 29 Squadron cadets have gone on to join the Royal New Zealand Navy as well as The New Zealand Army. Often cadets join the unit where most of their friends are.
How safe is this?
– Cadet Forces do everything in their power to minimise risks. Cadet leaders and support staff are trained to meet NZCF safety and ethical standards. All personnel, support staff, and parents that help out need to pass Police and New Zealand Defence Force security checks.
How much do I need to pay to get started?
– $95. $35 is a one-off fee to cover part of personalised uniform items such as name tags, and $60 covers the first Term's fees. Cadets receive a uniform to use while they remain a member of 29 Squadron. As long as this uniform is looked after, there is no fee as long as it is returned in the same condition (allowing for reasonable wear) when the Cadet leaves. Socks and plain black laced leather shoes that can be polished are expected to be provided by the cadet. In cases of hardship, please contact the unit for further assistance.
Will my child be handed a gun?
– Cadet forces use guns in two situations: During ceremonial duties such as Anzac Day when the weapons are for show and are unable to be fired, and as part of target shooting on a Police- and NZDF-certified shooting range. Before a cadet is allowed to fire a rifle, they undergo strict weapons-handling and safety training. Cadets from families that object to firearms safety training can still fully participate in all other cadet training and activities and are not stigmatised in any way.
Will they go flying?
– Yes. Although flying is weather dependent, cadets can expect to fly a gilder or a plane at least once or twice during the year. Qualified and experienced instructors will be in full control at all times, although if the cadet is capable and the instructor agrees, cadets may get to take the controls while in the air. To reach the point where a cadet is allowed to take off and/or land a plane, they would need to attend and pass a formal flying course first.
Are there any camps?
– Most units in the Bay of Plenty and Waikato host an annual camp for a weekend. Cadets from other units are invited to attend. New cadets quickly learn these are some of the best experiences while belonging to Cadets. Throughout the year, there are also national camps.
How do cadets get to camps, exercises, and operations?
– In general it is up to the cadet to organise their own transport. Parents organise ride-sharing, and frequently free spots in vehicles are offered for others to take advantage of. Occasionally travel is organised by the unit via rental vans. In such cases the cost of travel is additional to the cost of the camp or exercise.
What happens at cadet camps?
– Simply put: they learn through fun. This could include navigation, stream crossings, tramping, search and rescue simulations, problem solving, field craft, survival training, shelter building, and much more. They will also mix with other cadets from other regions, making new friends, building confidence, and learning new skills. Each camp tends to have a different objective, and different units put on different events.
Is there any marching?
– Yes. Cadets are trained to do drill on a parade ground. This teaches all kinds of useful skills. Listening, concentration, discipline, team work, pride, and many other benefits. These skills are also used during community service when Cadets support Anzac Day, Armistice Day, and a number of other formal events.
My child has a specific need
– As long as the safety of the cadet or other cadets isn't an issue, and your child can be integrated without compromising our training objectives, 29 Squadron will work hard to cater for any dietary, medical, behavioural, or social requirements. Please come and discuss your specific situation in confidence with our Unit Commander.
Does my child have to do everything? How much is needed to remain a cadet?
– Your child is expected to attend every parade night (Wednesday nights during school term). Apart from the Anzac Dawn parade and Anzac Service on the 25th of April, all other exercises are optional. If a cadet can't make it to a parade night, they need to inform Cadets of this ahead of time. Being absent for three parade nights in a row without notification means Cadets will consider your child to have left 29 Squadron.
Can my child leave at any time?
– Yes. Come to a parade night to hand back all cleaned uniform items that are on loan, any 29 Squadron property in your care, and inform the Unit Commander of your intention to leave.
My child has been asked to help the RSA on Poppy Day, but it is a school day?
– The RSA send a letter to schools formally requesting that any cadets who wish to help raise funds during Poppy Day be released for the day. Rotorua schools support this and allow our cadets a day off on this important day. Other days such as Armistice Day, when some cadets are needed for ceremonial duties during services, parades, or cenotaphs have a similar process.
My child is already 15+, can they join?
– NZCF sometimes accept Cadets 15 or 16 years of age. A formal application needs to be made to the NZCF who will then make the decision. Come in to see our Unit Commander for a chat.
It's part-way through the year, are you accepting enrollments?
– We accept enrollments throughout the year.
My child isn't quite 13, can s/he start anyway?
– Maybe, probably, it depends. Come visit us at the unit on a Parade Night after 7 pm to have a chat about your specific circumstances. Depending on the time of year, how long until they turn 13, and maturity levels, 29 Squadron may be able to provide an earlier start.
I have a question that isn't covered here.
– That happens! Come see us on any Parade Night after 7 pm, or use the Contact Page on this website to ask your question.