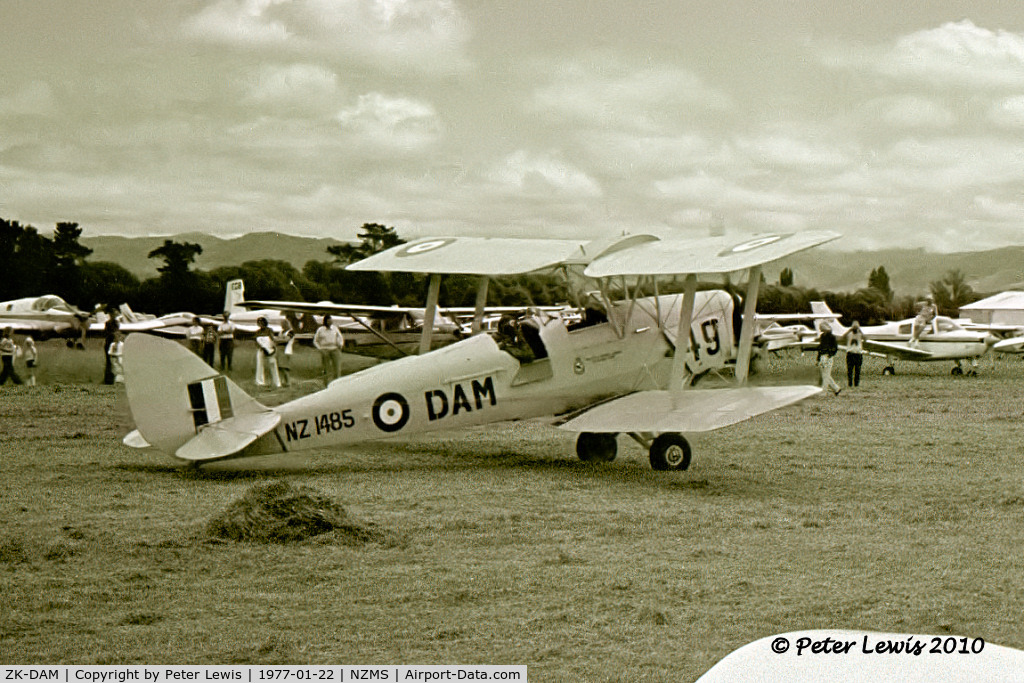 "Do you know that 29 Squadron used to own its own plane?", asked Unit Commander Flying Officer Poihaere Knight.
And what do you know? We did! In fact, a genuine New Zealand-assembled Tigermoth as seen at the Masterton Aerodrome Airport in the photo above.
According to adf-serials.com, the aircraft was assembled in Rongotai in May 1944, two and a half years after 29 Squadron started in Rotorua.  It started off as an active RNZAF aircraft in Hobsonville but was removed from active service and changed for flight training in 1951.  It bounced around New Zealand a bit until it was rebuilt and registered as a NZ civilian aircraft (ZK-DAM) in late 1969.
This is when 29 Squadron Air Training Corps in Rotorua took ownership of it until late 1974 when it was purchased by two men in Hawkes Bay.
It is currently still thought to be flying in Australia, where it was transferred to in 1986.
A Canadian design, Tiger moths were primarily owned and flown by the air forces of Canada, UK, Australia and New Zealand.
According to Te Papa, our national museum in Wellington who also own a Tigermoth (no longer on display), the aircraft served an equally essential role post-war:  "The widespread use of aerial topdressing, especially in hill country, was a hugely important factor in New Zealand's postwar economic development. The increased agricultural productivity which resulted did much to lay the basis for New Zealand's prosperity during the 1950s and '60s."
29 Squadron thanks Peter Lewis for allowing the use of his photo for this article.  Peter also did a stretch with Air Cadets up in Auckland a long time ago.  Longer than Peter would probably care to admit to.
References:  adf-serials.com ahsnz.org.nz airport-data.com