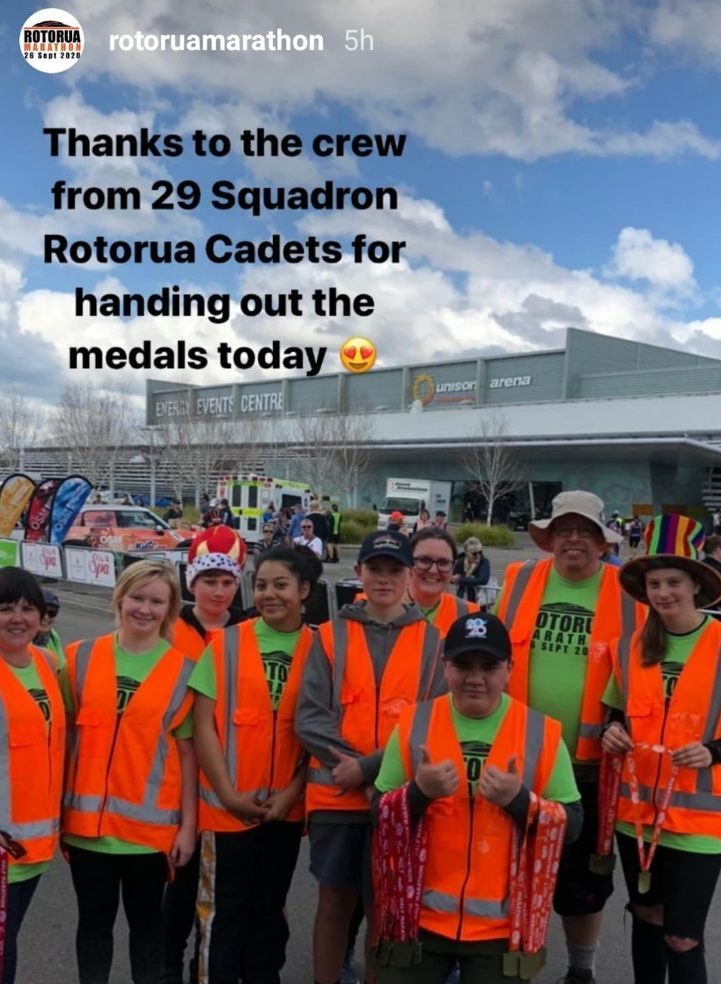 Rotorua made world news today as the Rotorua Marathon 2020 was the first major recognised marathon world-wide to start after Covid restrictions have been imposed. Another first was the win by a Rotorua runner – something that hasn't occurred since 1975. And both first male and female runners were from Rotorua as well. Congratulations to Michael Voss and Alice Mason.
Rotorua District Cadet Unit and 29 Squadron Air Cadets were there as part of the crew running the marathon on the day. More specifically, 29 Squadron were tasked with guarding the bag drop area as well as the very rewarding job of meeting every runner personally as they come through the finish line to hand them their medal.
Cadets and staff of 29 Squadron look forward to this fixture every year as it is a great way to help locals and visitors to experience the best we can offer.
One couple who were recovering after the race commented that they had run every marathon in the country, and Rotorua's support from the community along the course and the staff at the start/finish line were by far the most friendly and welcoming they have experienced.
Kia ora! See you all next year.