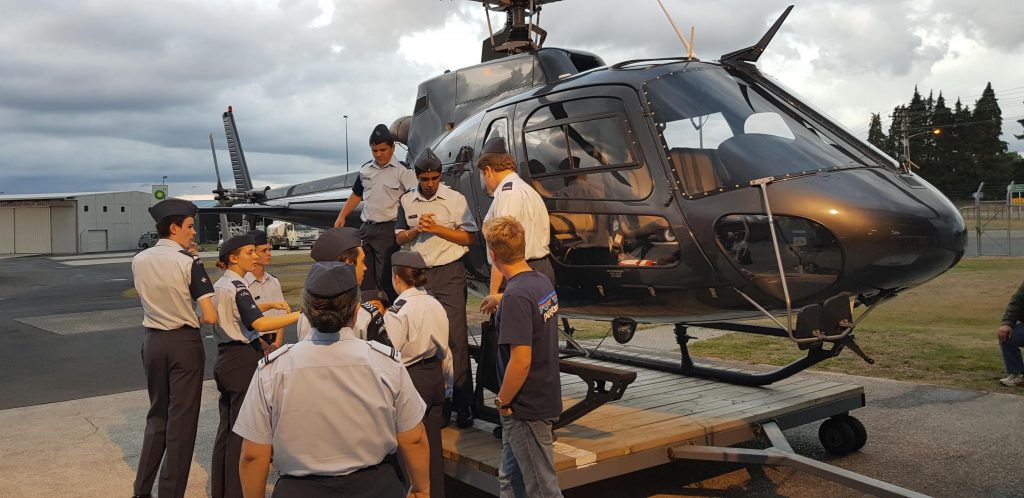 29 Squadron Air Cadets are still parading during Covid Level 2 lockdown, because you can't contain the energy and enthusiasm of young people who want to do something different to sitting at home on devices.
Rotorua Air Cadets are also ready if the country raises the lockdown level to level 3 or higher: our Parade Nights online were successful last time, and this time we won't be taken by surprise!  Our cadets love it, because they get to parade with Air Cadets and be on their devices sitting on their couch!
An increasing amount of families recognise that Cadets is a great way to extend the growth of their children.  Cadets will get them off the couch, into the community, and turn them into confident, respectful, and employable young adults.
There hasn't been a single night this term where we haven't hosted a new family that has come along to see what 29 Squadron is all about.  Our group of new recruits has grown to be the largest for a number of years.
It's no coincidence:  parents are looking for wholesome out-of-school activities that will challenge, grow, and inspire their children, and the reputation and history of 29 Squadron (since 1941!) speaks for itself.
Come check us out.  6:30 pm on Wednesday nights, 23 Geddes Road, Koutu (Behind Big Save Furniture)