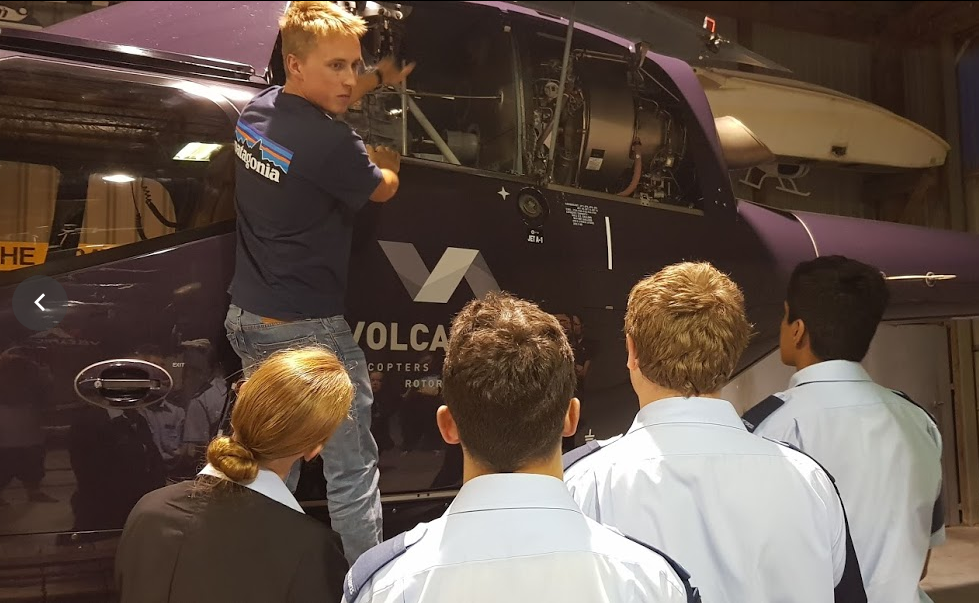 Cadets of Rotorua's 29 Squadron Air Training Corps gratefully accepted an invitation from Volcanic Air to learn about "everything helicopter" during a visit to their hangar at Rotorua Airport.
Volcanic Air pilots explained everything in the cockpit, showed the process of pre-flight checks, and showed a promotional video showing the company operating in the breath-taking playground that's the greater Bay of Plenty region.
Cadets were able to sit in a number of aircraft for a good look at the cockpit and ask questions about the controls, flying, and whatever else came to mind.
Volcanic Air were very generous hosts, even taking one of the helicopters outside for a unit photograph.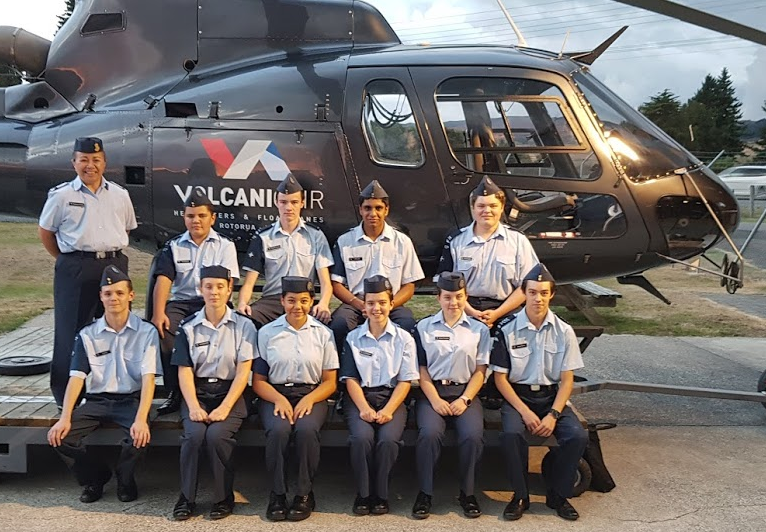 Click here to see a slide-show of photos taken at the Volcanic Air hangar.