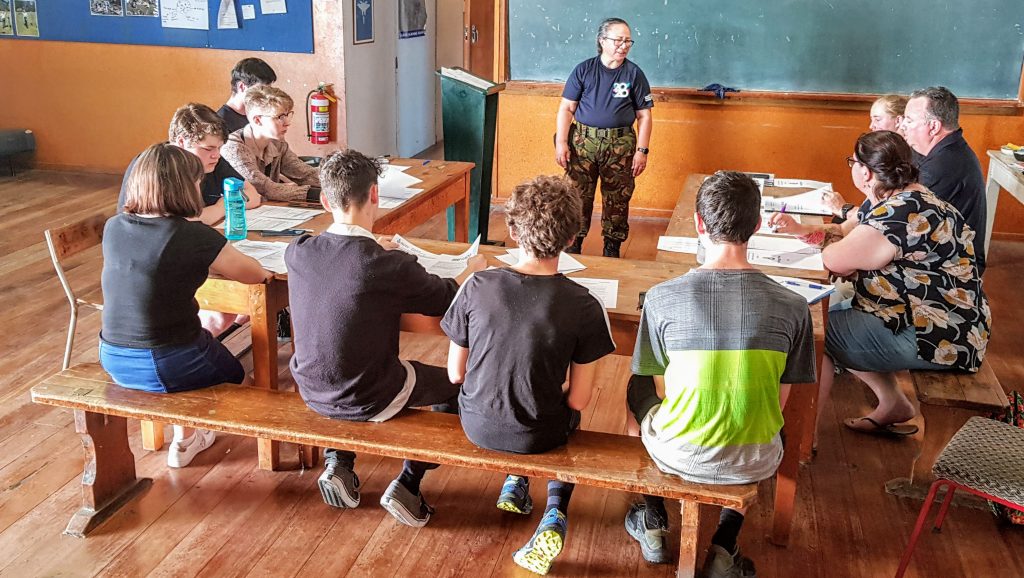 Before the first parade night of 2021, all officers, staff, and NCOs got together for a strategy meeting.
In front of them:  2021's Strategic Plan, 2021 Training Program, updated Unit Standing Orders, and the opportunity to listen to FGOFF Knight and Training Officer Joseph outline the expectations for 2021.
NCOs were also told that FGOFF Knight, Mr Knight (USC Treasurer), Training Officer Joseph, and SS Belt visited a brand new camp site for 29 SQN's exclusive use.  It has native bush, a hut, 1000 year old bore water at two degrees, and views to come back for.  The first camp (29 Below – Bushcraft) is ready to go later this term.
But before cadets even start on the first Wednesday of the first school term (Feb 3rd, 6:15 pm, 23 Geddes Rd), 29 Squadron is meeting on the weekend prior to get rid of graffiti, weeds, and old and non-serviceable gear from stores.
29 Squadron:  We fly stuff, shoot stuff, and do stuff.  Come see what it's all about and  join us in a year that's guaranteed to stand out as one of our best in recent history.FGOFF